Intranet – internal company portal for employees.
Improves communication and gathers most important information and documents in one repository. Thanks to it, finding file, info or responsible person we need, is much easier.
Biurokrator has module structure, so it can be adjusted to any kind of company, to simplify employees work and speed up executing important tasks. Next modules and updates can be added anytime later.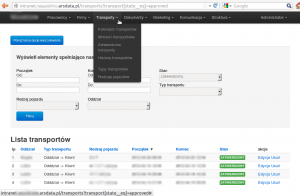 Example modules
Contact database – clients, partners, providers… all data in one place
Employees – information, contact, staff matters
Documents – base of important files, where authorized users can find necessary materials
Calendar – task planning, notifications and reminders
Newsletter – company bulletin for updating coworkers with important info and announcing statements
Forum – place where employees can discuss freely
Chat – quick text communicator
Gallery – company photos collection


Benefits of implementing
effective communication and information flow within the company
documents kept in order and easy to access
quicker decision making, thanks to available documents and opinion
important info can't be lost
easier managing: transports, time, staff matters, resources…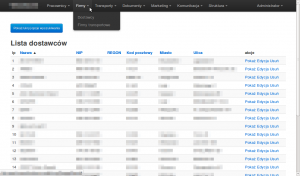 Biurokrator is an web app
It means, it only needs web browser. It can be accesible only in your company or anywhere on the world, to grant employees access even on bussines trip, holiday or being outside the office for whatever reason.
It has module structure, so it can be made only with necessary elements. Fitting to every kind of company is guaranteed.
Run it on your server or ours. Either way you'll get our full support and help with setting system up, training your team and keeping program going.
Tags: intranet, biurokrator, internal company web, internal communication, company documents, dedicated intranets, www applications, www apps, online applications, online apps, web applications, web apps, dedicated applications, dedicated apps