Partneo.pl is a web application made for managing affiliate programs.
It is sold in SaaS model, making it unique, functional and cheap solution for every company having their partners, or wanting to start to enhance their sales.
Both owners and partners can register onto Partneo platform, either to promote their product/service/site or to earn money by recommending them.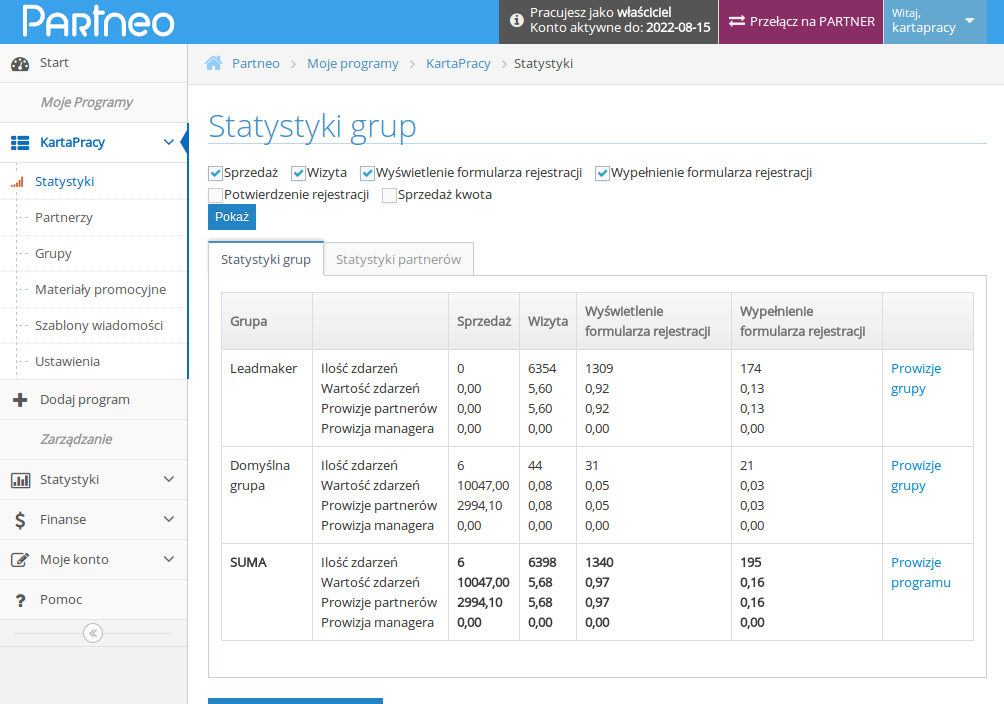 How does it work?
Client sets up an owner account and puts in all details on his program, like commission fees and rules, adds advertising materials and invites his partners
Partners log in, join chosen programs and promote their owners
App tracks predefined actions, such as entries, leads or sales and assigns then to their refferers
Commision appears on partners account
After reaching given threshold, partner can ask owner for withdrawal



Client possibilities
easy operating on many affiliate programs at one time
clear statistics of actions
integration of program with internet store
managing financial settlements with partners
grouping partners up to f.ex. set different commisions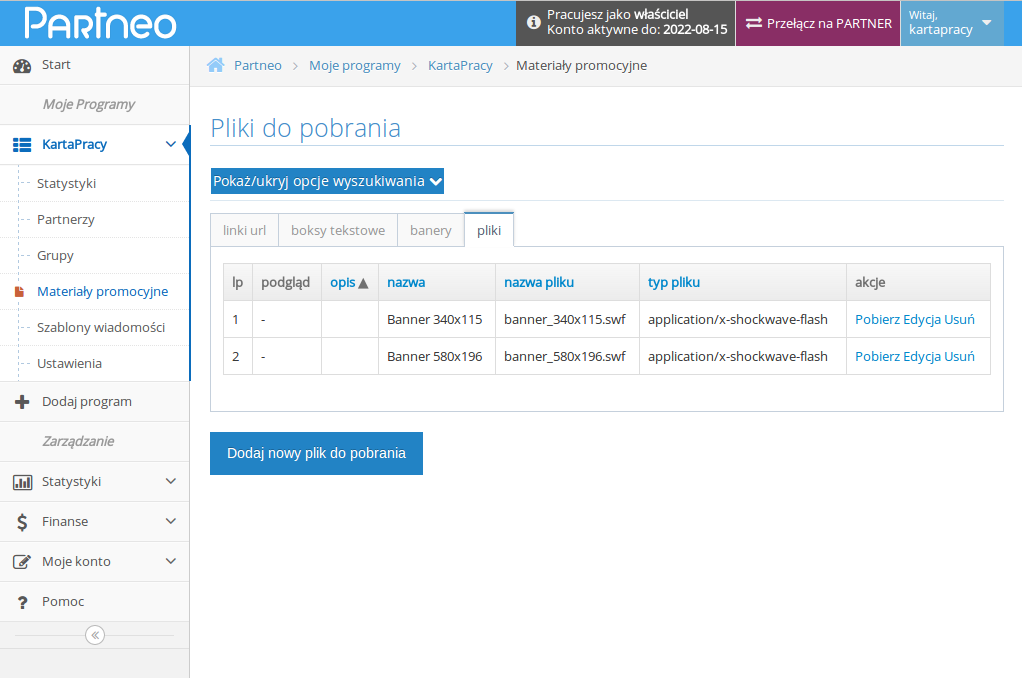 Partners benefits
clear cooperating conditions
being always updated with program changes (f.ex. new advertising materials)
up-to-date statistics and earnings summary


Application owner gets
income in form of subscription fees
program for managing own affiliate programs
Tags: partneo, partner program, affiliate program, own affiliate program, managing affiliate program, www applications, www apps, online applications, online apps, web applications, web apps, dedicated applications, dedicated apps