For Amazing Bee – SEO company, we made an offer making system with some bonus features.
Application registers incoming inquries, heading them to specified person. Specialist valuates product (or service) and then an offer based on it is generated. Template includes short product and company description. Offers' content is fully customizable.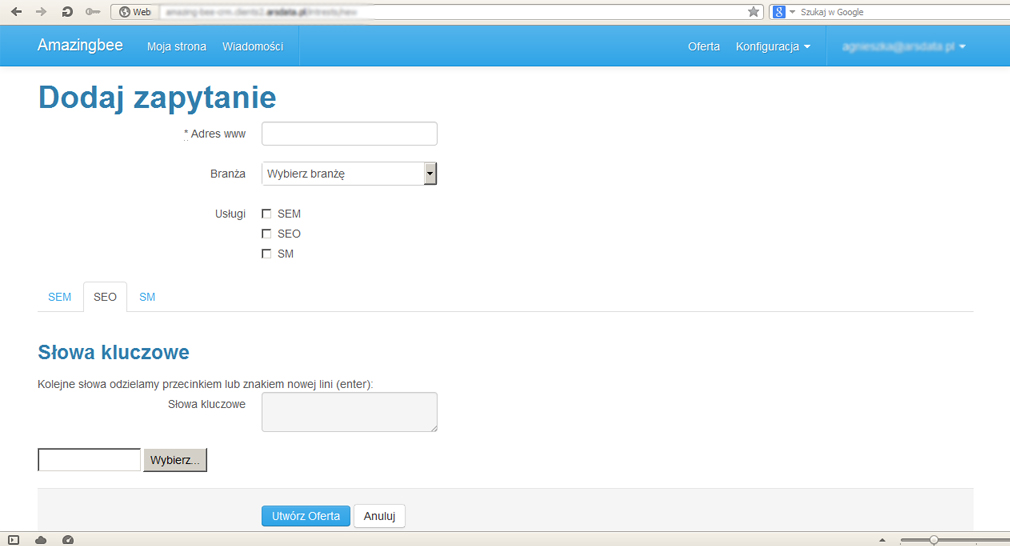 How it works?
Sales manager gets an inquiry and places it in his ABCRM panel.
Task is assigned to a specialist, who is responsible for the product or service.
Specialist gets an inquiry and valuates it.
Salesman quickly generates complete offer in HTML or PDF format and sends it to client
What's more: salesmen gets reported when, and how many times, offer has been opened!


Functionalities
Inquiries, valuations and offers registration
Company intercommunication – tasks visible in user panels
Professional offer generator
HTML and PDF export
Offer template editor
Determining offer acceptance deadline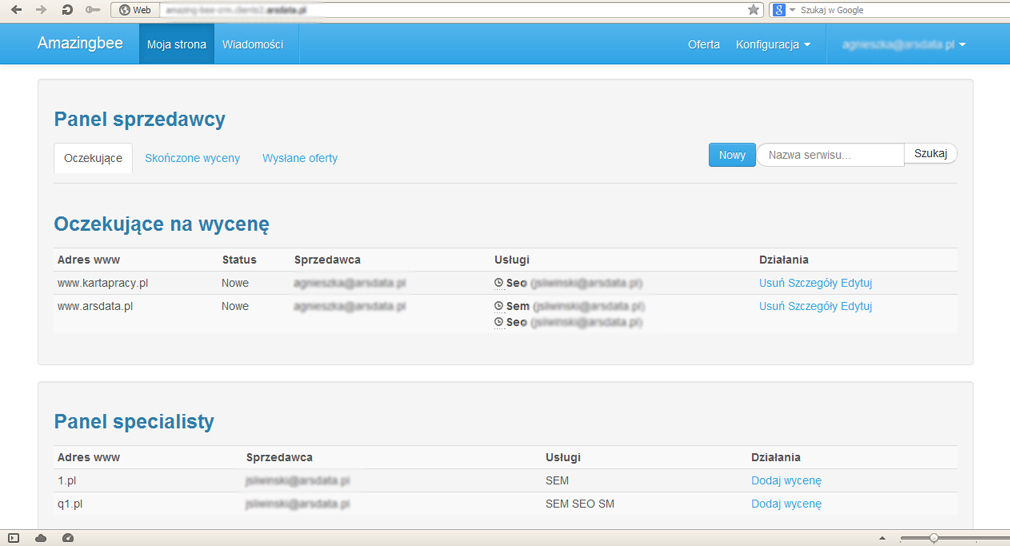 Profits
Quick and easy offer making
Inquiries, valuations and offers stored in one place
No e-mails or calls necessary for internal communication
Tracking number of offer views